Date: 18 September 2019
Author: By Tom Furlong
Comments: (0)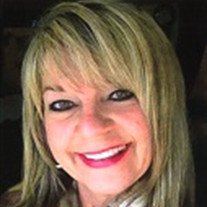 Velma Wilcox Burton, 57, a native of Hanover, IL, and resident of Houma, LA passed away on September 11, 2019. A visitation will be held in her honor on Thursday, September 19, 2019 at the Furlong Funeral Chapel, Galena from 2 PM until 3 PM. The burial will follow in the Greenwood Cemetery, Galena, IL. She is survived by her son, Jayson Duet (Mandy); daughter Jennifer Duet (Bryan); grandchildren, Trey, Kaelyn, Jaelyn and Drayke Duet; Brett, Kyleigh, Byron, Kane, Kynsley Boudreaux and Hailey Babin. She is also survived by her brothers, Thomas, Douglas, and Joseph Wilcox, and her Aunt, Betty Loveridge. She was preceded in death by her husband, David Duet; and parents, Douglas and Ruth Brown Wilcox.