Date: 24 November 2018
Author: By Tom Furlong
Comments: (0)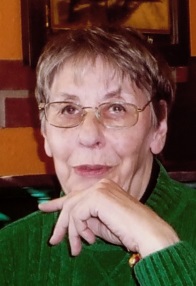 Eleanor M. Hessler, 80 of Galena, IL and formerly of Paramus, NJ, and Chicago, IL passed away Friday, November 16, 2018, at her home. In keeping with her wishes, there will be no public services and burial will be held at a later date. The Furlong Funeral Chapel, Galena is in charge of local arrangements. She was born June 3, 1938, in Graham, NC the daughter of Rudolph and Martha Young. Eleanor graduated from Graham High School. Following graduation, Eleanor attended the Chicago Art Institute, where she majored in dress design. Eleanor worked briefly at Hollywood Vasserette and Jolly Kid Togs. She then moved to Schaumburg, IL where she started working in the Cartography Department for the Motorola Company. There she drew maps for back lit counsels a departmental job she held for twelve years. Eleanor transferred to the Industrial Design Department, doing graphics for all products and then strictly cell phones. She took early retirement after twenty-five years of service. Eleanor designed her home in Galena where she moved permanently in 1998. Her intent for early retirement was to do as much traveling on her bucket list as she could. She loved New Zealand, Australia, Ireland, Hawaii, and even China, plus many more. Eleanor traveled forty-six of the fifty states. Photographing was her true passion two cameras and five charged batteries and off she went. Crafting became a past time creating stuff that was often sold at local Galena tourist shops.