Date: 09 October 2021
Author: By Tom Furlong
Comments: (0)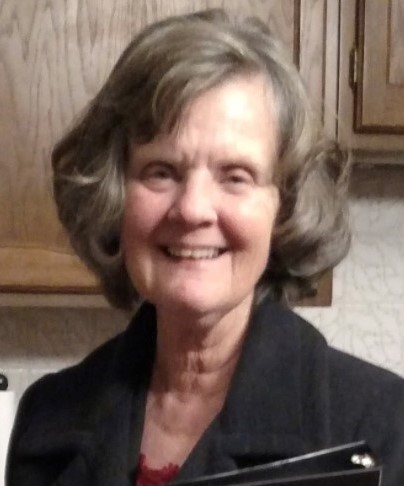 Patricia "Pat" Steinle, 78 of Galena, IL passed away Friday, October 8, 2021, at Midwest Medical Center, Galena. The funeral mass will be 11 AM, Wednesday, October 13, 2021, at St. Mary's Catholic Church, Galena where friends may call after 10:30 AM until the time of the mass. Friends may call from 5 to 7 PM, Tuesday, October 12, 2021, at the Furlong Funeral Chapel, Galena. The burial will be in Greenwood Cemetery, Galena. She was born September 15, 1943, in Dubuque, IA the daughter of Raymond and Mildred (Ries) Hirsch. Pat attended Holy Ghost, St. Joseph's Academy, Dubuque Wahlert, and graduated from Dubuque Senior High School. She was united in marriage to Ronald "Hoss" Steinle on May 11, 1963, at Holy Ghost Catholic Church, Dubuque and he preceded her in death on August 24, 2006. Pat worked at the former Kentucky Fried Chicken in Galena from the time it opened in 1976 and remained there until it closed in 1988. She then began working as a teller at First National Bank, US Bank, and First Community Bank until she retired in 2013. In her younger years, she played volleyball and tennis in various Galena leagues, winning a trophy in the latter. Pat enjoyed reading, shopping trips to Dubuque, going out to eat with friends and family, walking and gardening. She loved talking to people and never met a stranger. Pat also had a soft heart for animals and fed and adopted many stray cats. She had a beautiful singing voice and sang in the local Christmas concert until 2016. Pat was a member of the Galena Elks Lodge and St. Mary's Catholic Church. She is survived by her two daughters, Lori (Fiancé' Mark Maas) and Lisa Steinle both of Galena, two brothers, Dale "Nick" (Linda) Hirsch and Gerald "Jerry" (Barb) Hirsch, both of Dubuque, and a sister, Judie (Mike) Clemen of Florida, a brother-in-law Ralph "Rusty" Steinle, and sister-in-law, Kay Steinle both of Galena, and several nieces and nephews. She was preceded in death by her parents, her husband, and a nephew, Gerald Hirsch Jr. The family wishes to extend a special thank you to Dr. Thomas Oh, Dr. Richard Farrell, Dr. Beth Gullone, and the wonderful staff of nurses, CNAs, physical therapists, and speech therapists at Midwest Medical Center. The ones who provided care for our mom at home when we could not be there, Alisha Conrad, Becky Dowell, Stephany Schwartz, Mary Jane Conrad, Dianne Laity, Virginia Holland, and Jan Komistra. Michelle and Todd Wessels, Mark Maas, Bonnie Hausman, Buzz Sprengelmeyer for supplying meals and extra help as needed. Your care and kindness will never be forgotten.