Date: 01 May 2022
Author: By Tom Furlong
Comments: (0)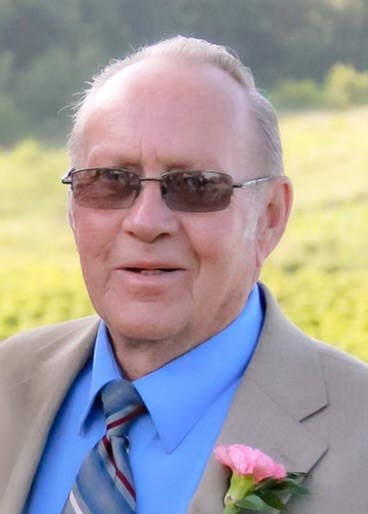 David Lloyd Streight, 84, passed away Thursday, April 28, 2022, at UW Madison Hospital. The funeral service will be held at Noon, Saturday, May 7, 2022, at the Furlong Funeral Chapel, Galena, IL. Friends may call after 10 AM, at the funeral chapel until the time of service. The burial will be in Greenwood Cemetery, Galena. 
The family is requiring masks to be worn.
David was born on November 7, 1937, in Monticello, IL; the son of Lloyd and Ola (Rogers) Streight. 
David married the love of his life, Patsy Lee Green, on July 13, 1957, in Hanover, IL. Together they celebrated nearly 60 years of marriage. She preceded him in death on January 14, 2017. 
Throughout his career he worked in the railroad and construction industries, the Galena School District for 25 years, and for Grant's Home and Chestnut in retirement. He loved attending and rooting for his children, grandchildren, and great-grandchildren at all their sporting events. David himself, was an outstanding athlete for Hanover High School and even though he moved to Galena as a young adult he remained a Hanover Red Devil his entire life. He was an avid Chicago Bears fan. His incredible sense of humor could make anyone smile or laugh. He truly enjoyed his vegetable garden. He looked forward to participating in area parades with his antique car. He also enjoyed traveling with his wife during their retirement.
He is survived by sons: Rick and Ron of Galena, IL, Tim (Sherry) of Hanover, IL, and daughter Jill (Streight) Little of San Diego, CA. Grandchildren: Annika (Rommel), Christy (Warren), Stacy, Brooke, Rachel, Timothy, Ryan, and Nathan. Great-grandchildren: Claire, Teagan, Caleb, Adan, Braden, Payson, Phoenix, Daxten, Maylen, Ella, and Henry. His sisters-in-law: Rita Streight, Mary Turner, and Sandra Thoeni. And many nieces and nephews.
 He was preceded in death by his wife Patsy Lee, parents Lloyd and Ola (Rogers) Streight, in-laws Albert and Wilma (Shaw) Green, brothers Luther and Roger Streight, son-in-law, Christopher Little, brother, and sisters-in-law: Maurice and Joyce Hahn, Robert and Nancy Meneguin, William Green, Robert Green, David Thoeni, and  Wayne Turner.