Date: 12 December 2020
Author: By Tom Furlong
Comments: (0)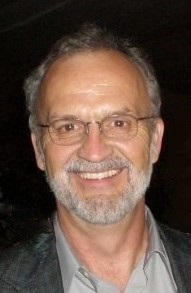 David Alexander Schleicher of Galena, IL and formerly Freeport, IL passed away peacefully on December 11, 2020, after a yearlong battle with esophageal cancer. He made his transition at home with the love of his family nearby. Due to current COVID-19 restrictions a celebration of his life will be held when it is safer to gather. The family will plan for a memorial and gathering further into 2021. Cremation rites will be accorded. The Furlong Funeral Chapel, Galena is assisting the family. He was born February 7, 1953, in Galena the son of James "Rollie" and Helen (Floyd) Schleicher. The youngest of three boys, he held his own in sports, love of music and all-around fun-loving living with his older brothers, Jim, and Larry. A St. Michael's Parish School and Galena High School graduate, David married his high school sweetheart, Donna McCarthy, on July 26, 1975. After moving to Freeport to begin their life together, they welcomed their only child, a daughter Melissa, on May 17, 1982. A devoted sports man, David could often be found watching football and baseball games with friends or volunteering with Freeport's Junior Tackle and Little League organizations. He never gave up hope for his beloved Chicago Bears and rarely missed a Milwaukee Brewers game and certainly not a Cincinnati Reds game in honor of his hero Pete Rose. When not enjoying sports, David could always be found listening to and enjoying music. A deep love he passed on to his daughter, a good concert, blues festival, or home jam session was a regular joy complete with rocking guitar solos, heavy bass, and David's signature head bob. David was well known for his kindness, laughter, and willingness to help others whenever needed. Throughout his retail career at Hartman's TV, Furniture and Appliance in Freeport and Kevin's Appliance & Mattress Superstore in Monroe, WI, David could always be relied upon for a friendly voice, listening ear and desire to make sure his elderly customers were taken care of, no matter if the need were changing a stove clock, fixing a TV, or simply making sure they understood how to work the VCR remote. He went above and beyond for friends, family, and perfect strangers, making him an irreplaceable presence in our lives. He will be sorely missed by all who knew him, and his spirit will be carried on by his grandchildren. David is survived by his wife Donna, daughter Melissa (Samuel) Schleicher-Park, granddaughter Helena Sanchez, mother-in-law Colleen McCarthy, brothers James (Nancy) Schleicher and Lawrence (Patricia) Schleicher, sisters, and brothers-in-law from the Galena McCarthy clan, along with countless nieces and nephews. He was preceded in death by his parents, father-in-law, Edward "Bitsy" McCarthy and brother-in-law Ron Hodnett. Donna and Melissa would like to express a special thank you to David's sister-in-law, Joyce McCarthy Merriman whose support during David's final days was a godsend without which his passing would have been more difficult to bear. In lieu of flowers, donations can be made to Hospice of Dubuque, true angels on Earth, and/or the Galena Booster Club for the new football field bleachers.