Date: 01 February 2019
Author: By Tom Furlong
Comments: (0)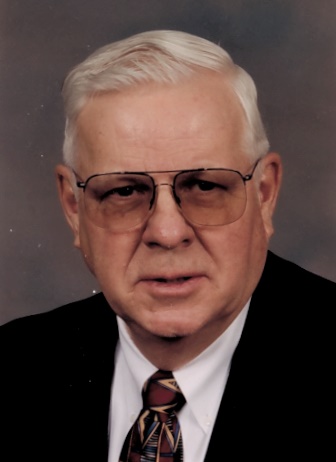 Thomas Joseph Frey of Galena, IL and formerly of Batavia, IL was looking forward to pitchers and catchers reporting, on his birthday, February 12, and perhaps even his beloved White Sox beginning play on the earliest Opening Day, ever, on March 28, when he got called up to the only Big League that really matters, while at home, on January 26, 2019. A funeral mass will be held at 11 AM, Saturday, February 16, 2019 at St. Mary's Catholic Church, Galena and where friends may gather after 10 AM until time of mass. Military honors will be accorded at the church by VFW Post #2665 and American Legion Post #193 of Galena following the mass. Burial will be at a later date. Cremation rites have been accorded. The Furlong Funeral Chapel, Galena is assisting the family. Tom was born to Arthur Louis and Marguerite Mary (McInerny) Frey on February 12, 1933 in Chicago, IL. He graduated from Mount Carmel High School in 1951, enlisted in the United States Naval Reserve, and was honorably discharged as a Personnelman Third Class (PN3) in June of 1953, as the Korean War wound down. Tom attended the Walsh School of Foreign Service at Georgetown University using the benefits provided by the Servicemen's Readjustment Act of 1944 (the G.I. Bill) and working at nights for Eastern Air Lines at Washington National Airport, where he met Velma, who became the great love of his life. Tom and Velma were married on November 24, 1954 at Saint Mary's Catholic Church in Alexandria, VA. The entire family had the bittersweet joy and privilege of watching a real-life version of Nicholas Sparks' 1966 novel The Notebook as Tom took care of Velma for over seven years as she suffered with Alzheimer's Disease. After graduating from Georgetown, Tom worked his way up through a variety of positions in Distribution and Transportation management, achieving his goal of becoming a Vice President of a Fortune 500 company, within 20 years of his graduation. Along the way he received his Master of Business Administration in Finance from the Kellogg School of Management at Northwestern University. One of his proudest accomplishments was opening one of the first manufacturing facilities in Mississippi with an integrated workforce in 1962. Throughout his career he made continuous innovations in transportation deregulation, multi-modal freight, and just-in-time delivery that contributed to the overnight delivery that we enjoy today. Tom and Velma, who were lifetime members of the Abbott Marmion Society, retired to the Galena Territory in 1993, to golf and enjoy the regular visits of their children and grandchildren. He is survived by his sons Thomas Joseph Frey, Jr. CAPT USN Ret., (Holly) and David Arthur Frey, CDR USNR Ret., (Meg), and four grandchildren, Thomas Joseph Frey, III LCDR USN, Elizabeth Ann Frey, LT USN, Kristen Noelle Frey, and Julia Marie Frey, one brother-in-law, Arden Cogar, and many nieces and nephews. He was preceded in death by his parents, his cherished wife of 63 years, Velma Cogar Frey, his brother Arthur (Catherine) Frey, and his sister Mary Therese (Jack) Hepp. In lieu of flowers, the family requests donations be made to the Alzheimer's Association. The family wishes to extend a special thank you to FHN Hospice of Freeport, Dr. Greg Vandigo, and Ms. Jennifer Del Prete for their superb care of Tom and Velma.