Date: 26 September 2018
Author: By Tom Furlong
Comments: (0)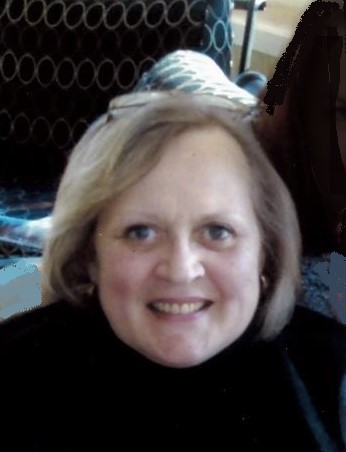 Rhonda L. Bautsch, 66 of Galena, IL passed away Tuesday, September 25, 2018 at home surrounded by her loving family. A celebration of life will be held at 6 PM, Wednesday, October 3, 2018 at the Furlong Funeral Chapel, Galena and where friends may gather after 4 PM until time of service. Burial will be held at a later date. Rhonda was born July 30, 1952, in Galena, IL the daughter of Francis and Loretta (Schubert) Taylor. She married Craig Jones in 1971 and later divorced. From that marriage came two children, Chad and Michelle Jones. She later married Kenny Bautsch on March 29, 1996. Rhonda's most recent job before her illness was working for The Blueberry Cottage, downtown Galena. Up until her Heart attack she worked a few different jobs downtown Galena. Rhonda loved to be around people and enjoyed going to work. Rhonda was very kind and caring. She had a big heart and loved to spoil her friends and family. She had a special knack for decorating and always had the best Christmas tree around. It was never too early to put it up in her eyes. She loved to spend as much time as she could with her family, they meant everything to her. Rhonda is survived by her husband, Kenny, a son Chad (Natasha) Jones of Galena, a daughter Michelle Jones of Hazel Green, WI, two grandsons, Alan and Alek Jones of Galena, a granddaughter Taylor Jones of Hazel Green, WI, step daughter, Laura (Scott) Edmonds of Galena, one sister Marlene Taylor-Fruchtnicht, two nieces, Cynthia (Robert) Schlichting, and Lynn Allen all of Galena, two great nieces Tess (Jon) Lucas and Nicole Schlichting, great nephew, Will DeBruine, and great-great nieces and great-great nephews. She was preceded in death by her parents, a brother, Gregory Taylor, a sister Mary Ann in infancy, and her beloved animals, Licorice, Trouble, Ollie, Max and Chip. We the family would like to thank the Cardiology department, the LVAD team, as well as the nurses and the staff of CVICU and the cardiology wing at The University of Iowa Hospitals and Clinics. We got to know and grow close to these amazing health care professionals over the past 8 years we had spent in and out of Iowa City. We would also like to thank Hospice of Dubuque for their caring and compassionate ways during this difficult time. We are truly grateful for each and every one of you and we know Rhonda was as well. In lieu of flowers, cards and condolences can be sent to Michelle Jones, PO Box 321, Hazel Green, WI 53811. Excess funds will be donated to Hospice of Dubuque.