Date: 24 October 2018
Author: By Tom Furlong
Comments: (0)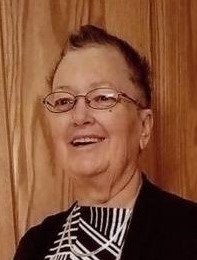 Patricia J. "Pat" Timp, 71 of Galena, IL passed away Tuesday, October 23, 2018 at her home after a lengthy and courageous battle with pancreatic cancer. A gathering will be held Sunday, October 28, 2018 from 1 to 4 PM at the Furlong Funeral Chapel, Galena. In keeping with her wishes cremation rites have been accorded. Burial will be held at a later date. She was born May 13, 1947 in Huron, SD the daughter of Eldred and Kathryn (Smith) Arth. Pat attended the University of Wisconsin-Platteville where she earned a degree in teaching. She was a teacher in East Dubuque, IL for thirty-six years until her retirement. Pat married Louis Timp on March 20, 2004 at St. Michael's Catholic Church, Galena and he survives. She enjoyed dancing, travelling, attending plays, basket weaving and having lunch with her sister/sisters. Pat was a member of the local basket guild. She will be fondly remembered by the many friends new and old that she has met over the years. Pat is survived by her husband, Louie, one sister, Mary (Rick) Chapman, two brothers, Michael Whitman and Bill (Anna) Whitman and her many nieces and nephews. She was preceded in death by her parents, step-father, Leo Whitman, brother, James and a sister, Roberta. The family wishes to extend a special thank you to Mercy Oncology Department, Dr. Engelman and staff, her sister/sisters and Nancy Grindey for their support and love through her journey with cancer. In lieu of flowers donations may be made in memory of Pat to the Carbone Cancer Center, UW Madison to assist in research for a cure of Pancreatic Cancer.