Date: 19 November 2020
Author: By Tom Furlong
Comments: (0)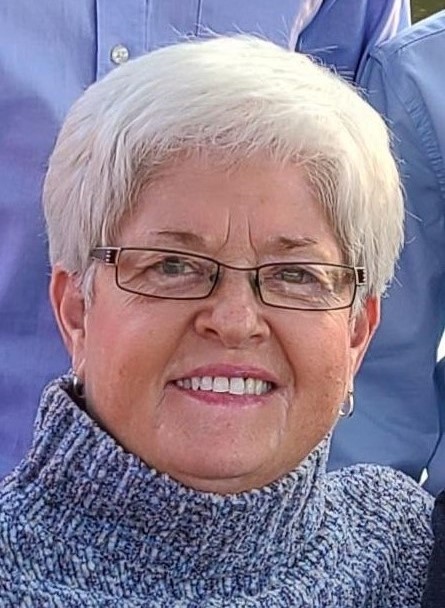 Pamela "Pam" Sue Schumacher 67 of Galena, Il passed away Tuesday, November 17, 2020, at Mercy One, Dubuque, IA from complications of COVID-19. A private family service will be held at the Furlong Funeral Chapel, Galena. Burial will be in Greenwood Cemetery, Galena. A celebration of life will be held at a later date. She was born April 10, 1953, the daughter of Lyle and Minola (Turpin) White. Pam was united in marriage to James Schumacher on February 8, 1975 at St. Mary's Catholic Church, Galena. She was employed for twenty-five years at Signcraft Screen Print until her retirement in 2017. Pam had an infectious laugh and smile with such a kind heart. Many who knew Pam would say she was the life of the party.  She had a wonderful sense of humor and never shied away from showing off her exceptional dance moves.  In her younger years Pam enjoyed playing softball and was a great ballplayer in her own right.  She enjoyed boat rides on the Mississippi river, her daily walks through Cemetery Park, watching the Chicago Bears, Halloween, and caring for her large collection of cacti. Pam had a green thumb and loved to share her knack for gardening with others, but her biggest love was her family. She was the best "Grammy" to her four grandchildren. Pam spent much of her retirement caring for them and spending a lot of time on the bleachers. She greatly looked forward to attending their many sporting events and extracurricular activities in the years to come.   She was a loving wife, mother, and grandmother and will be so deeply missed by her family and friends. Pam is survived by, her husband, Jim, her son Matt Schumacher and her daughter, Megan (Casey) Kaiser both of Galena, four beloved grandchildren, Myles and Eli Schumacher, Chloe and Austin Kaiser,  three brothers, Jim (Cheryl) White, Dale (Roxanne) White both of Galena, and Gary (Rose) White of Helena MT, a sister, Sandra (Gene) Broderecht of Marion IA, two sister in-laws, MaryAnn (Jerry) Kieffer and Jan Kutsch both of Galena, and her very loved nieces, nephews, and cousins. She was preceded in death by her parents, sister, Carol Kevern, and brother, David White. The family wishes to extend a special thank you to Dr. Janes and all of the nurses, respiratory therapists, and other care staff for their exceptional love and care provided to Pam during her 24 days at Mercy One Hospital.