Date: 09 September 2020
Author: By Tom Furlong
Comments: (0)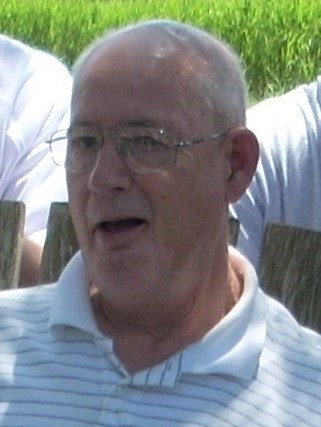 Nicholas "Nick" Weis 77, of Galena, IL passed away peacefully September 7, 2020, at Galena Stauss Senior Care Community after a brief battle with pancreatic cancer. Funeral service will be held at Noon, Monday, September 14, 2020, at St. Mary's Catholic Cemetery, Galena where friends may call after 10:30 AM at the cemetery until time of service. The Furlong Funeral Chapel, Galena is in charge of arrangements. He was born December 24, 1942, the son of Harold "Tom" and Gertrude (Callahan) Weis. Nick was born with a medical condition that greatly impaired his mobility affecting the upper part of his body and resulted in much difficulty in holding his head erect. Later, he underwent a procedure that improved the condition but still left him with mobility and coordination issues. Despite his conditions, Nick approached life with a positive, upbeat, and kind nature that was enjoyed and admired by everyone. In his early life, he loved astronomy and had several telescopes. He said he enjoyed studying the stars, planets, and galaxies because they reminded him of God's creations. He worked much of his life as a janitor, performing his job to the best of his limited abilities. While Nick was an avid sports fan of the Cubs and Packers and played some golf early in his life, his first love was of people. After he became unable to work, he enjoyed being downtown in his walker going into and out of Main Street shops visiting with anyone he met and being cheerful to everybody. He became a friend of Steve Repp who conducted a Ghost Tour departing from the DeSoto Hotel on weekends. Steve was exceedingly kind to Nick and gave him a part in the program, and every Friday and Saturday night Nick looked forward to playing his part and he loved every minute of it. As Nick became unable to take care of himself, he moved into the Nursing Home with the same upbeat and positive attitude he displayed throughout his life. While there he looked forward to going out to Walmart with his sister, Mary Ann, and while at Walmart, he visited with every employee who took the time to kid with him. He was a devout member of St. Mary Catholic Church, attending daily mass and involving himself with prayer groups and study. He was also a member of the Knights of Columbus and the Galena Elks Lodge. Nick is survived by his sister, Mary Ann (Rob) Potter, and his two brothers, Rick (Norma) Weis and Roger Weis, and several nieces and nephews. He was preceded in death by his parents, and a sister-in-law, Rhonda Weis. The family wishes to express their deepest gratitude to the staff of the Nursing Home who took Nick in as a brother and made every day one he genuinely enjoyed, and the Hospice nurses for their compassion and consolation. They also want to thank Dr. Gregory Vandigo, not only for his care but his ability to kid with Nick as well. Finally, the family wants to thank Fr. Barch for administering the sacraments to Nick that put him at ease for his journey to heaven. May God bless all of them.