Date: 11 November 2019
Author: By Tom Furlong
Comments: (0)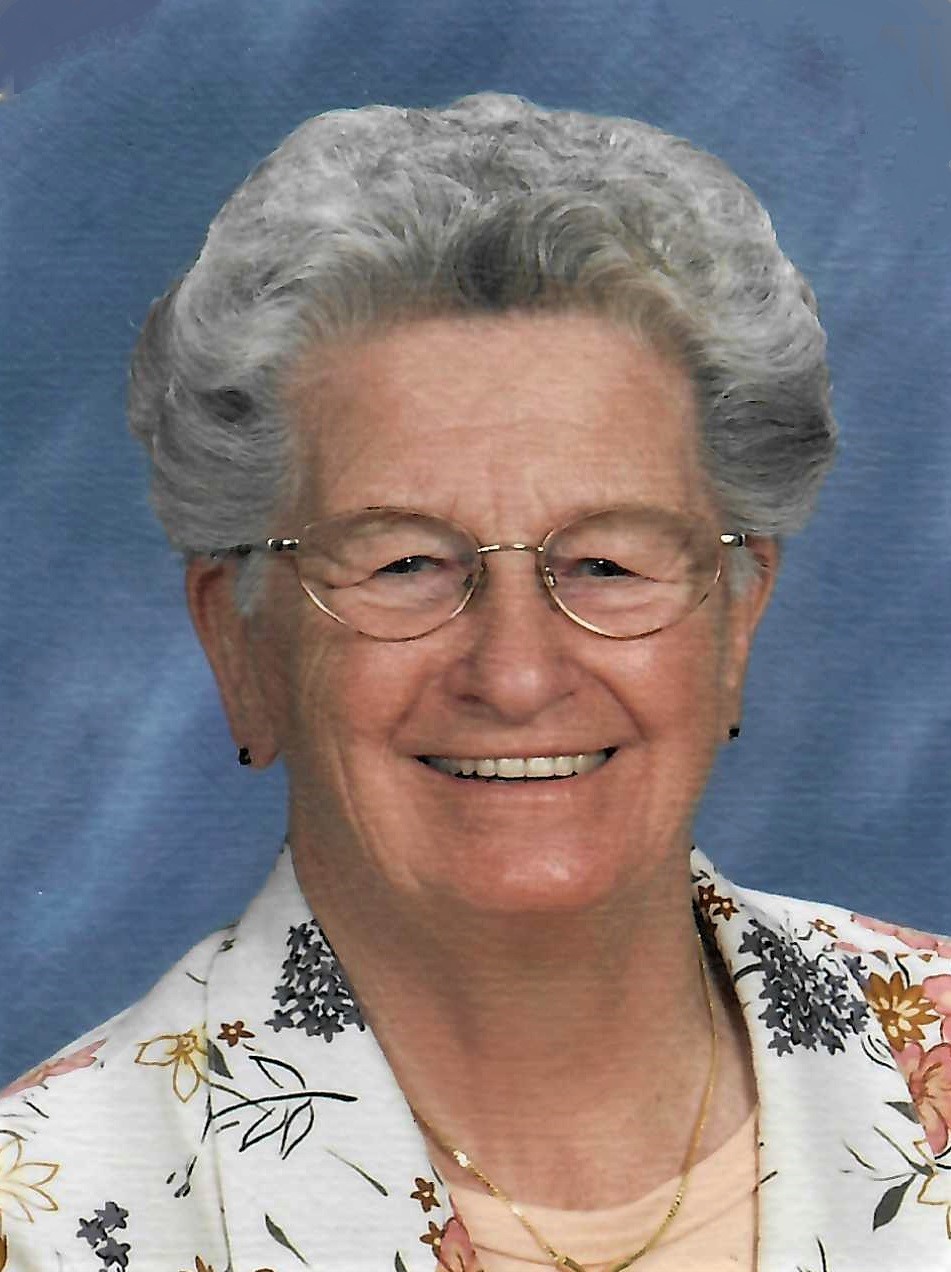 Mary V. Ohms Saam, 96, of Scales Mound, IL passed away Saturday, November 9, 2019, at Galena Stauss Senior Care Community.  Funeral service will be 11 AM, Thursday, November 14, 2019, at the United Methodist Church, Scales Mound where friends may call after 10 AM until time of service. Burial will be in St. John's Cemetery, rural Scales Mound. She was born January 22, 1923, in Dunbarton, WI the daughter of Richard and Hazel (Frazer) Ohms. Mary graduated from New Diggings High School. She was united in marriage to Edward Saam on November 30, 1977, and he preceded her in death on June 19, 1986. Mary worked in the North Side Grocery Store for 37 years, where she learned the meat cutting trade. She was proud to have passed her trade on to Bill Brickner and Pat Ohms. Mary also worked for Micro-Switch for 9 years until her retirement. She enjoyed traveling and playing cards. Mary is survived by brother, John "Jake" (Susan) Ohms, of Asbury, IA and sister, Ann (Wayne) Clarkson, of Hanover, IL, two sisters-in-law, Mary Ann Ohms and Carol Ohms both of Scales Mound and many nieces and nephews. She was preceded in death by her parents, her husband, six brothers, Charles, William, Herman, Eugene, Walter and Robert, two sisters Marguerite Schuller and Marion in infancy.  The family wishes to extend a special thank you to Dr. Vandigo and the staff at Galena Stauss Senior Care Community and Hospice of Dubuque for the wonderful care Mary received.