Date: 16 March 2020
Author: By Tom Furlong
Comments: (0)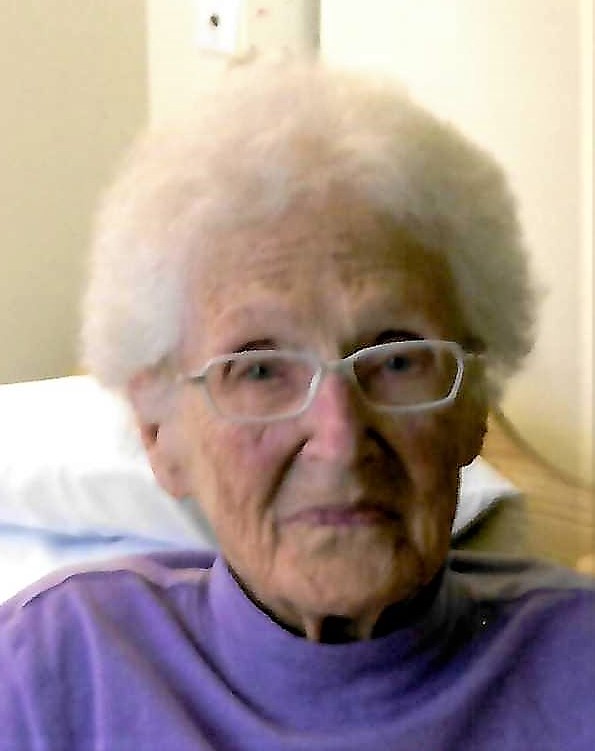 Margaret M. Kriesant, daughter of Philip and Elizabeth (Nackle) Kriesant, was born on April 19, 1917 in Wilmette, IL and died March 12, 2020 at the age of 102. Margaret lived in Wilmette on Thornwood Ave from 1917 until 2017. After this time, she moved to Stonehill Care Center, Dubuque, IA.
Margaret lived and worked in Wilmette, her entire life, serving the community as an au pair, working for the Ronald Knox Montessori school, and she worked at Harper Elementary School as the head cook for many years. Born in the era of outhouses and neighborhood victory gardens, she grew up in a Wilmette that was a close nit neighborhood, and everyone watched out for everyone else. She was a loving, loyal, and fierce protector of her family and held each of us to a high bar which she lovingly helped us all achieve.
Her cooking was legendary. While in college her grandsons would have to hide her care packages, stuffed with homemade cookies because if anyone were to see their arrival, lines would form, just looking for some of her sweet grandmother "lovin' from the oven". During her tenure at Harper Elementary, she cooked each meal with the love only a grandmother could, for each and every one of the students. Often, she would test cook in her own home to get the meals and cookies just right. Throughout the years, long after her retirement, she would be stopped by past students while shopping at the Jewel/Osco on Greenbay Ave or while walking her dogs through Thornwood Park. She truly was fixture of Wilmette and will be greatly missed.
Absolute in her independence, Marge shoveled her own driveway late into her 80s and lived on her own in her little yellow house until age 100. Always ready to support the neighborhood families, she would often accept help from the local kids, all of whom came to call her "Gram". She wanted to honor their efforts to work hard and do a good job, connecting with children something that she seems to do with ease. Throughout her whole life she was an avid animal lover who always saved the last bite, lick, or sip for her cherished animals. Marge was a great storyteller. She was sometimes brutally honest, but always spoke out of love and with fondness of times long past. We will remember stories like Marge/Gram having to go under the house with her sister Fran, every winter, to wrap the plumbing with newspapers to prevent the pipes from freezing. And about how Scruffy (the dog) "whispered" to the little boy by Thornwood Park. If you knew Marge Kriesant, you have heard these and more.
She is survived by her grandsons Daniel (Suzanne) and Frank (Kristen) Kriesant as well as her great grandsons Benjamin, Samuel, and Charlie Kriesant. She was preceded in death by John, Elizabeth, Anthony, Gertrude, Edward, and Frances as well as her son David R. Kriesant are waiting for her in heaven.
She will be cremated and interred in the Kriesant Family plot in Memorial Park Cemetery, Skokie, IL. A memorial service will be planned at a future date.