Date: 30 September 2020
Author: By Tom Furlong
Comments: (0)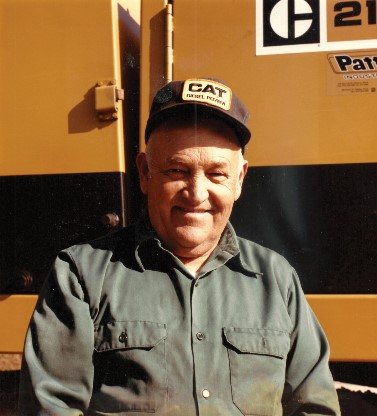 Louis Anthony Timp "Louie" of Galena, IL passed away peacefully in his home on Tuesday, September 29, 2020. Without complaint Louie suffered from dementia and limited mobility due to a hip fracture over the last few years, and finally succumbed to a bile duct cancer. He was 86. A private Catholic Funeral Mass will be offered for Louie at St. Michael's Church in Galena on Friday, October 2, 2020, followed by his interment in St. Michael's Cemetery. The Furlong Funeral Chapel, Galena is assisting the family. Louie was born on August 1, 1934 in Bluffton Township, Winneshiek, Iowa to Frank and Catherine (Addeline Coburn) Timp. The tenth of thirteen children, he left his dad's farm at the age of sixteen to seek his fortune—he started off tiling Iowa and Illinois corn fields for drainage with Joe Drane. He met Marie McClain in Iowa and on April 16, 1955 they were wed in Holy Family Catholic Church in Peosta. Together, they raised four children: Greg, Hope, Jeff, and Chris, and owned and operated Louie's Trenching Service since 1956. Louie was president and founder of Louie's Trenching Service Inc. He worked hard his whole life. His work involved tiling, bulldozing, (early on) jeep trenching and trenching for water and sewer systems, generally, and excavating and forming basements and septic systems. For 64 years his work took him throughout the tri-state area from Dyersville, IA to Platteville, WI to Savannah, IL. He enjoyed Caterpillar (CAT) excavators and excavating from start to finish, and shared his joy with his children, grandchildren, and great-grandchildren by teaching them how to use his machines. Personally, Louie made things work, but he had an affable personality too. He could "bet you either way" and still win. He was generous with his time and talent in the Galena area—always willing to assist in community projects or emergencies. He was also active in the community sponsoring activities such as a women's softball team. He was a member of the Elks, the Eagle's Club and St. Michael's parish, and years ago served on the church cemetery committee. His stoic manner, quick wit and wry commentary are irreplaceable. Louie was preceded in death by his son Jeff in 1963, and his favorite grandson, John Paul, in 2012. He lost his wife Marie to breast cancer in 1993. In 2004, Louie was lucky enough to re-marry, choosing Patricia "Pat" J. Arth as his bride, but unfortunately, she succumbed to pancreatic cancer in 2018. Louie is survived by his son, Gregory, and his spouse, Helen, of South Bend, IN; his son, Christopher, and his spouse, Courtney, of Scales Mound, IL; and his daughter, Hope, of Tahlequah, OK; his twelve grandchildren, Winston, Kaethe, Rolf, Graham, Agatha, Elisabeth, Rachel, Juliana, Claude, Jake, Padric and Daisy; and his ten great-grandchildren, Emmett, Eleanor, Emma, Gwen, Connor, Lana, Cade Louis, Mallory, Zena and Asher. He will be sorely missed by all. Finally, the family wishes to extend its sincere thanks to those who have been kind and cared for Louie during his extended illness including Nancy Grindey, Robert Hahn (and family), Margo Simmons (RN) and the Hospice of Dubuque, Becky Fishler, and the hired men. Donations in Louie's name may be given to St. Michael's church for a requiem mass.