Date: 14 October 2018
Author: By Tom Furlong
Comments: (0)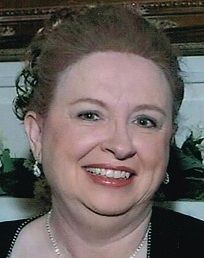 Kathy Marie Martelle, 66, Galena, IL, died Saturday, October 13, 2018, from a series of serious medical conditions. Funeral service will be 11 AM, Thursday, October 18, 2018 at the Furlong Funeral Chapel, Galena. Friends may call from 4 to 7 PM, Wednesday, October 17, 2018 at the Furlong Funeral Chapel. Burial will be in St. Michael Catholic Cemetery, Galena. Kathy was born on August 9, 1952, in Hazel Green, WI, to Frederick J and Alice 'Midge' (Montgomery) Schoenfeld. She graduated from Galena High School, class of 1970, then went on to receive a degree from Capri Cosmetology in Dubuque, IA. She married Dr. Guy Martelle, Lt Col USAF retired, on June 17, 1978. They spent 23 years in various assignments around the military including Vandenberg AFB, CA; Malmstrom AFB, MT; the USAF Academy, CO; and Wright Patterson AFB, OH. She returned to Galena in 1996, where she has resided since, working at Galena State Bank until her retirement in 2003. She is survived by her husband of forty years, Guy, and two daughters, Amiee (Chad) Schoenhaar of Savanna, IL; and Angela (Matt) Fletcher of Cumming, GA; five grandchildren (Amiee and Chad's) Megan (23 yrs old), Cheyanne Martelle (19 yrs old), Tristan (6 yrs old), Trenton (3 yrs old), and Chad II "Junior" (1 day old); a sister, Candi Edmonds of Galena; father and mother-in law, LaVerne and Marge Martelle of Dubuque, IA; two sister-in-laws, Cindy Martelle Gurries of Lakeport, CA, and Tammy Martelle of Phoenix, AZ; a brother-in-law, Craig (Wendy) Martelle of Fairbanks, AK; two nephews, Dustin Edmonds of Galena, and Kyle (Sarah) Martelle of Moscow, Russia; and three nieces, Staci (Kevin) Duerr and Heide (Derek) Rogers both of Scales Mound, IL, and Melissa (Brian) Holt of Auburn, WA. She was preceded in death by her parents and a sister, Alice in infancy.