Date: 25 April 2021
Author: By Tom Furlong
Comments: (0)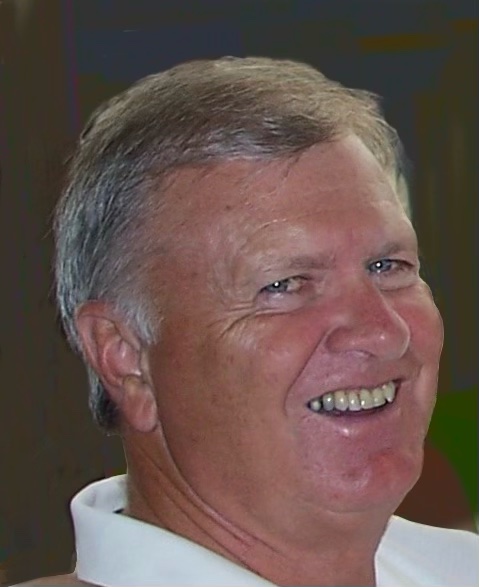 Known as a master at playing every hand he was dealt with a positive smile, humor and courage, John Raaz lived for 13 years with metastatic prostate cancer, until his death on April 24, 2021, in Iowa City, Iowa. He was 73 years old.
It was clear from listening to John's family and friends, those qualities and more defined him throughout his life. Always gracious and accommodating, John was trusted, competitive, quick-witted, an unapologetic Democrat, and a realist.
Born December 25, 1947, in Jefferson, Iowa, John was the second child of four, in the family of Virgil and Cecelia (Cuddy) Raaz. His Christmas birthday gave his mother hope for a priest in the family. But that was not to be. John married Nicki Haupert in college, an amazing love story we'll get back to. They have a son, Johnny, who has flourished in the glow of their love his entire life.
John was close to his siblings. His sister Jan feels so lucky to have a brother who's also a special friend. According to brother Jeff, John could push your buttons and have your back, all at the same time. Youngest brother Jerry found John to be a good sport with a rare gift: he was the first to laugh at himself, always able to lighten the moment, and never took himself too seriously.
John's nieces and nephews spoke lovingly of the impact John had on them. One said it created a visible buzz in the house when word got out that John and Nicki were coming to any gathering. Another said being with John was a "joyful space" in his life.
His mother Cecelia's Irish Catholic "Cuddy Clan" included John's 22 first cousins. John loved the large family, claiming many of his cousins' kids as his own nieces and nephews, and never passing on a photo-op with those in the younger generation.
One cousin, who lived with John's family in high school, became an "older brother" to John, a relationship that continued throughout their lives. In retirement they even lived together again, wintering with their wives in Tucson for many years.
Classmates remember John as president of his Jefferson (Iowa) High School senior class, and a gifted quarterback demonstrating solid leadership, confidence, and resilience. He was an All-Conference quarterback in high school, and at Coe College in Cedar Rapids, Iowa.
John loved a good story — so let's tell some.
John's Coe College teammate, and the receiving end of the "Raaz Rapid Transit" passing game (as coined by a local sportswriter) shared an out-of-character story. One of the Coe coaches told John he was "un-coachable." Are we talking about the same guy? His receiver explained this was because the two of them often changed plays in the huddle, and those plays usually worked.
In retirement, John considered golf his fulltime job, heading out each morning to one of the Eagle Ridge courses. His Legacy golf group and other golf buddies laughed as they recalled John was always recognizable in his bright orange golf attire. John spoke of these rounds with the guys, and a beer after, as "the best of times."
John's good friends included men and women alike. One friend calls John her bourbon coach, introducing her to Templeton Rye, inspired by the 1920's moonshine from Templeton, Iowa, and her husband called John the smartest guy in any room and was delighted when John joined him on the Volunteer Fire Department in The Galena Territory. John's winter sport was pickleball and he enjoyed playing with everyone. While known to be competitive and sometimes aggressive, one gal told Nicki, "John always plays fair."
Many people, when talking about John, recalled his sense of humor and an Irish grin barely hiding his mischievous next move. When John started a group laughing at the window table in his favorite restaurant, Fried Green Tomatoes, the entire crowd joined in without even knowing the punch line.
Couple friends who traveled coast to coast with John and Nicki learned John was always up for an adventure. Together they tackled Dove Mountain Golf Course in Tucson. The golf course won that day. They survived a harrowing boat ride across Lake Michigan, and the guys were even game for performing on Broadway in NYC. About that, they had been profiled by a street troubadour group, joined the performance, then had to pay to get out of it or go with it. They paid.
John's character was no doubt shaped by both his father, who was known by his nickname, Kib, and his mother Cecelia (Cel). After John's freshman high school football season, he mentioned to Dad he was ready for basketball. Kib said, "Did you make the honor roll this semester?" John said, "Just missed it." Kib informed his oldest son that he'd be skipping basketball this year to study. John thought he was kidding, as Kib loved all sports. Kib wasn't.
John's mother Cel taught by example. Being humble and gracious, lending a helping hand to those in need, owning your mistakes, treating people with dignity and respect, finding the good in people and embracing his spirituality were all lessons from his mother that served John well, in both his personal and professional life. John once said, "I never realized how poor we were, because I got what I needed most from my parents."
Son Johnny and his dad had an indescribable relationship that inspired all. John and Johnny communicated their love and affection in a special way that included a lot of teasing of each other. Once, John was headed into Chicago traffic, with Johnny riding shotgun as he liked to do, and John was cut off by another driver. He exchanged a couple looks with Johnny, while white knuckling it. Finally, Johnny broke the tension, supporting his dad with the comment, "Dumb Shit!"
Nicki met John when both were serving on the Junior High Student Council. When asked what she saw in a guy at age 13 that would last for 60 years, she said she was attracted by three things. First, he was smart and on the honor roll. And he was athletic. It was fun watching him play all the sports. But most importantly, Nicki saw that he was nice to everyone, and everyone liked him. John's way of looking at the world with humor, grace and kindness was a big part of the joy of their life together.
Those qualities remained a big part of who John was, according to Nicki. He was successful in his career, and a strong advocate for his son, serving on several boards related to disability services. Through his participation in volunteer activities and sports, John got to know a lot of folks he wouldn't otherwise have met. John spent 33 years with the Chicago NW Railroad, and the Union Pacific Railroad, living in several different locations in the Midwest. His career in labor relations was important to him, but what John valued most were the friendships with some of his work colleagues that continued long after retirement.
Spiritual but not religious, John loved a good bourbon, and genuinely enjoyed people, hosting an annual Christmas/birthday bash for 30+ years. He had an eclectic taste in music and recommends we all check out Leonard Cohen's "Hallelujah" and the cover of "The Sound of Silence" by the band Disturbed. Enough said.
Near the end of his life John received a letter from a friend. It read, in part, "They say that the mark of an individual is the way they are talked about when they are not present. Any time I have heard the name John Raaz, 100% of the time it has been with respect, admiration and laughter…I am better for knowing you."
John is survived by his wife, Nicole (Haupert) Raaz, of Galena, IL, and their son, Johnny of Cedar Rapids, IA; his siblings, Janice Raaz Ryan, Council Bluffs, IA; Jeff Raaz and his wife Susan, St Louis, MO; Jerry Raaz and his wife Julie, Fort Collins, CO; sister-in-law Pam Peterson, Chesterfield, MO; 11 nieces and nephews: Megan Ryan (Dave) Hawk, Brendan (Corrie) Ryan, Erin Ryan (Sean) Talcott, Josh (Amy) Raaz, Jeremy (Jessie) Raaz, Nathan Raaz, Collin (Caitlin) Raaz, Dillon Raaz, Laurie Peterson O'Leary, Jennifer Peterson (Hays) Arter, and Michele Peterson.
John was preceded in death by his parents, Virgil and Cecelia (Cuddy) Raaz, father and mother-in-law, Jack and Opal (Lindhart) Haupert, and his brothers-in-law, Jack Ryan and Gary Peterson.
The family will gather for a private remembrance. And since John always loved a party, there will be a Celebration of Life at Fried Green Tomatoes in Galena at a time to be determined later. Donations can be made to the Richard Peterson EMT Fund at the Galena Territory Foundation, 2000 Territory Drive, Galena, IL 61036, and to Discovery Living, Inc., 1015 Old Marion Road NE, Cedar Rapids, Iowa 52402.
John's request to us: "After the pain of loss, let's elevate our human interaction, our sense of humor and our innate goodness."
John's family would like to thank his physicians and staff at Mayo Clinic, Rochester, MN, at Northwestern Medicine Cancer Center in DeKalb, IL, Iowa City Hospice in Iowa City, IA, Dan Ciha, Gay & Ciha Funeral and Cremation Service, Iowa City, IA, and Tom Furlong and the staff at Furlong's Funeral Home in Galena, IL, for their care for John and assistance to the family.
By Mark Cuddy, Co-Founder
The Healing Obituary, healingobit.com