Date: 16 September 2022
Author: By Tom Furlong
Comments: (0)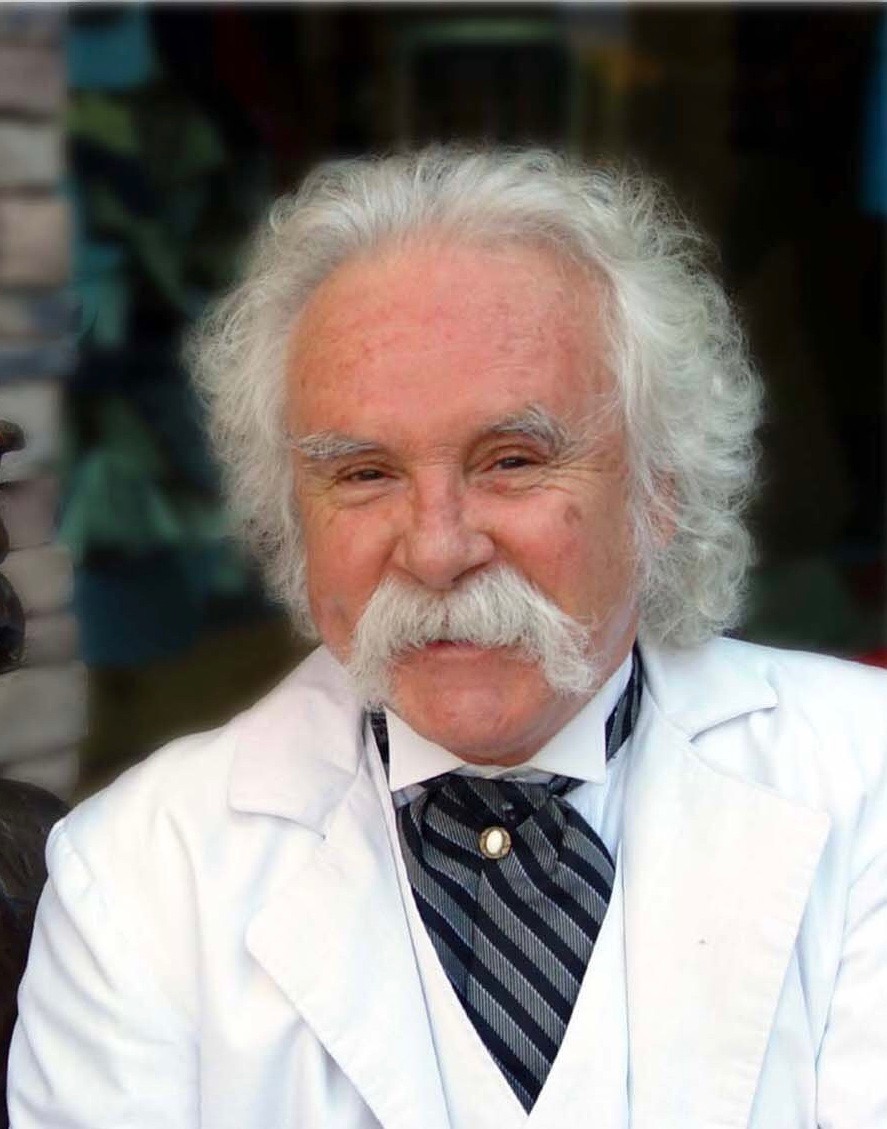 Jim Post, 82, of Galena, IL passed away peacefully on September 14, 2022. The Furlong Funeral Chapel, Galena is assisting the family. There will be a celebration of Jim's incredible life and career on Monday, October 10th from noon to 7pm at Turner Hall in Galena. All are welcome to attend to hear great music, stories and poems about Galena's own songwriter laureate. Born in Houston on October 28, 1939, Jim's musical talent was readily acknowledged when he won a broadcast radio competition at the age of six. A natural storyteller, he would often comment that he never worked a day in his life because he loved entertaining and relished his ability to use his voice to connect with people and the world around him. Jim first came to prominence as a seminal part of the great Chicago Folk Revival, performing frequently at the Earl of Old Town with his friends Steve Goodman, Bonnie Koloc, and John Prine. He became a folk music legend and acclaimed theatre artist. His numerous accomplishments included successful recordings, concert tours, and stage productions that entertained and enlightened his audiences Jim composed and performed original musicals including Galena Rose, Mark Twain, and the Laughing River, Heart of Christmas, and Mark Twain's Adventures Out West. His international hit song with Friend and Lover, Reach Out of the Darkness, was featured at the Rock and Roll Hall of Fame. With the timeless refrain "It's so groovy now that people are finally getting together," it's been featured on AMC's Mad Men and in the films 1969 and Cheaper by the Dozen. Jim performed Galena Rose and Mark Twain at the Civic Theatre in Chicago's Lyric Opera House, the Organic Theater, Northlight Theatre, the Guthrie Theatre, the Smithsonian in DC, and at the English Theatre in Vienna, Austria. Jim recorded many albums including Jim Post and Friends, The Crooner From Outer Space, I Love My Life, Rattlesnake, and his last cd Reach Out Together. He collaborated with great musicians such as Randy Sabien, Howard Levy, David Bromberg, Rollo Radford, Jerry Miller, Anne Hills, and a host of others. He also wrote songs for noted artists like Corky Siegel's–Hey Billie Jean. Jim loved singing for children and his weekly performances at the Cookie Crumb Club captivated the hearts of families. His books Barnyard Boogie and Frog In The Kitchen Sink became fan favorites. He also co-created Reading by Ear, a musical program to help children learn to read phonetically. Among the highlights of Jim's career were appearances at major North American music festivals, most recently, the Summer of Love 40th Anniversary Reunion in San Francisco. He was featured on and hosted countless appearances on radio's WBEZ's Flea Market and The Midnight Special on WFMT. Other musical homes included the Old Town School of Folk Music in Chicago, IL, The Fifth Peg in Chicago, IL, Amazing Grace in Evanston, IL, Charlotte's Web in Rockford, IL, and the Trolley Depot Theater in Galena, IL. Jim was known as the bard of Galena, IL, where he lived for nearly 50 years. Anyone who ever spent time listening to his golden voice live or on record or attended one of his concerts or musicals in person is much richer for the experience— his infectious good humor, love of life, and masterful songwriting shine through every note and will live on as long as humans have ears to hear. Jim will be missed by his extended family, friends, and devoted fans. Interment services will be private. A musical celebration of Jim's life will be held at a future date.