Date: 17 October 2018
Author: By Tom Furlong
Comments: (0)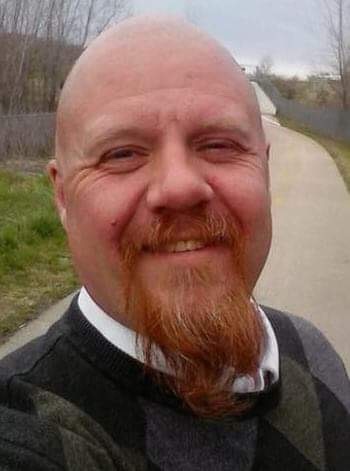 Jason Thomas Haas-Smith of Dubuque, IA passed away Thursday, October 11, 2018. A celebration of life will be held Tuesday, October 23, 2018 at 11 AM at the Galena Bible Church, Galena, IL and where friends may gather after 10 AM until time of the service. Burial will be in Greenwood, Cemetery, Galena. Cremation rites have been accorded. The Furlong Funeral Chapel, Galena is assisting the family. He was born July 9, 1973 in Galena, IL, son of Thomas Smith and Maryjo (Henry Haas Jr). He met his wife, Nichole (Pitz), in 2017 and their instant bond and joint love of Game of Thrones and all things geeky propelled them into marriage on March 28, 2018.  Jason is remembered by his family and friends for his charisma and outgoing personality. Jason loved to tell captivating stories and he always came prepared with a good joke (even if it was wildly inappropriate). He was a passionate "movie buff" and a self-professed comic book geek, with an obvious favoritism towards Batman. Jason's love for the British comedy sitcom Red Dwarf and Game of Thrones was unmatched. His contagious laugh, warm hugs and bright smile will be greatly missed. Family left to cherish his memory are his wife, Nichole Smith, his children Takius Smith, and Bailey Smith (Bonnie Trotter), a step-daughter, Bailey Hansen, three step-sons, Seth Hansen, Justin and Hayden Christensen, his mother Maryjo Haas, a brother Henry Haas III (Jamie Koppes) and many aunts, uncles and cousins. He was preceded in death by his father Thomas Smith, his dad Henry Haas Jr, grandparents Joe and Florence Looney, Charles and Evelyn Seargent, and Henry and Violet Haas Sr.