Date: 28 September 2018
Author: By Tom Furlong
Comments: (0)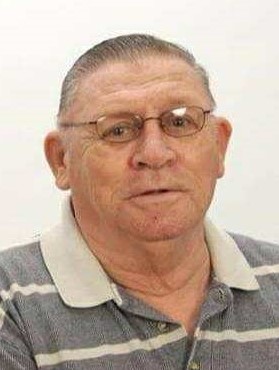 James L. Montgomery, 75, of Galena, IL passed away Thursday, September 27, 2018, at his home surrounded by his loving family. Funeral service will be 11 AM, Tuesday, October 2, 2018, at the Furlong Funeral Chapel, Galena. Friends may call from 4 to 8 PM, Monday, October 1, 2018, at the Furlong Funeral Chapel. Burial will be in Greenwood Cemetery, Galena. He was born June 15, 1943, in Galena, IL to Everett and Viola (Krohmer) Montgomery. Jim was united in marriage to Betty L. Benson on May 1, 1965, and she survives. Jim worked in the grocery business at Metzger Grocery and Bussan Quality Hill. He also worked at the foundry for many years and also at Montgomery Trucking until his retirement. Jim was a dire hard Chicago Cub and Bear fan. In his past time he loved fishing and carving ducks and canes out of wood. Jim was past president and current member of the Galena Eagle's Club #952. He is survived by his wife, Betty, his two children, Joe (Tina) Montgomery and Brenda Wiegman both of Galena, four grandchildren, Andrew Montgomery and Jenna (Danny Wright) Montgomery, Leah (Alex Little) Wiegman and Tyler Wiegman, his siblings, Beverly Haase, Bobby Montgomery, Tom (Cindy) Montgomery, Terry (Teresa) Montgomery and Steve Montgomery, and many nieces and nephews. He was preceded in death by his parents, two sisters Barb Benson, Dorothy Benson, a brother Willie Montgomery, three brothers-in-law, John Benson, John M. Benson, Ronnie Haase.