Date: 16 August 2019
Author: By Tom Furlong
Comments: (0)
Francis B. "Frank" Waites, M.D.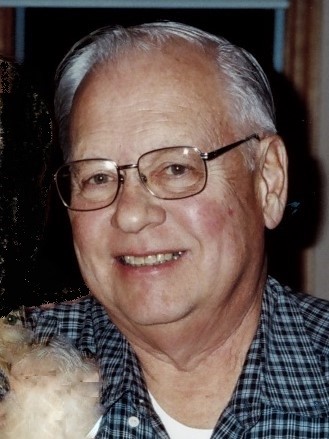 Francis Benedict "Frank" Waites M.D., 83 of Galena, IL passed away Thursday, August 15, 2019, at his home surrounded by his loving family. Funeral service will be 11 AM, Wednesday, August 21, 2019 at the Furlong Funeral Chapel, Galena. Friends may call from 4 to 7 PM, Tuesday, August 20, 2019, at the Funeral Chapel. Burial will be in St. Michael's Cemetery, Galena. He was born on February 1, 1936, in Washington, D.C., the son of Francis and Marguerite (Elo) Waites. Frank grew up in the foster care system through the Illinois Children's Home and Aid Society. He then attended Glenwood Military School, Glenwood, IL. He married Vada Marie Spencer of Thomson, IL on July 31, 1954, in Benton Harbor, MI. Frank graduated from the University of Chicago with a medical degree in Family Practice. He started his medical career with his Internship at Rockford (Illinois) Memorial Hospital in 1968. Frank began a Family practice in Elizabeth, IL from 1969-73 and then Family practice in Muscatine, IA from 1973-76. During this time he also taught Family Practice classes at the University of Iowa. Frank then joined the Family practice in Galena from 1976-84, then onto Family practice at the Marshfield Clinic from 1984-1994. During this time he also owned and operated Moose Jaw Lodge in the Wisconsin Northwoods near Park Falls. Frank's career ended as an Emergency Room physician at the Galena-Stauss Hospital from 1994-2006. He served on the Board of Directors at Midwest Medical Center, Galena. Frank's hobbies and interests included traveling, world history, reading, golfing, poker, woodworking and any D.I.Y. (Do It Yourself) project imaginable. He is survived by his wife, Vada, two daughters, Barbara (William) Smith, of Galena and Pamela (Richard) Hillard, of East Dubuque, IL, four grandchildren, Rebecca (Melanie) Diercks, of Dubuque IA, Matthew (Amanda) Diercks, of Kieler, WI, Michelle (Nathan) Sproule and Michael Smith, both of Galena, four great-grandchildren, Ashton and Alex Sproule and Franklin and Elliette Diercks, his sister, Sylvia Squires and several nieces and nephews. He was preceded in death by his parents, three siblings, Louis, Jean and Jack, his aunt and uncle, George and Stella "Dolly" Stumphy who helped to raise him and later adopted him and brother in-law, Daniel Squires. The family wishes to extend a special thank you to Doctors Vandigo and Engleman, Hospice of Dubuque and the staff and residents at Prairie Ridge, Galena for all their care and compassion during this difficult time. The family asks donations be made in memory of Frank to the Wounded Warrior Project and Hospice of Dubuque to help others as Frank did throughout his life.