Date: 30 September 2020
Author: By Tom Furlong
Comments: (0)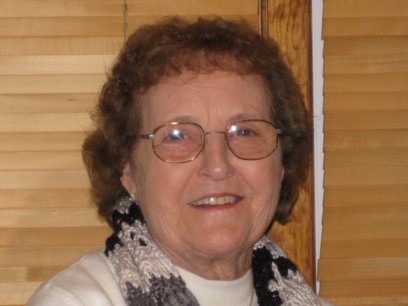 Donna Lee (Clara) Kuchemann of Platteville, WI and formerly Galena IL passed on to a better place on Tuesday, September 29, 2020. Due to newly placed Covid-19 restrictions a private family service will be held at the Furlong Funeral Chapel, Galena. Burial will be in Greenwood Cemetery, Galena. Donna was born on April 1, 1931, to Alice and Matt Wagner.  Her early years were spent in rural Earlville, IA and her teens in Dubuque, IA. She married Gerald "Charlie" Kuchemann on June 28, 1952, and they moved to Galena and settled on a small farm close to Chestnut Mountain where they raised three daughters and two sons. Chestnut Mountain provided employment over the years for all members of the family, including Donna. She also drove bus for the Galena School District for 10 years.  Her joy in life can be summarized in one word: FAMILY.  Many huge, somewhat loud, and joyous family gatherings on the farm could be guaranteed to produce great food and a competitive round of penny-ante poker.  If she could not be surrounded by family, she was happiest to be surrounded by slot machines.  Many fun hours were spent at local casinos and even Las Vegas, often with family members. After Charlie died on August 15, 1998, Donna moved to Platteville, WI, to be near her daughter, Geri, where she lived until her passing. Those who are left to honor her memory include her children, Dennis (Donna) Eudaley, Lana (Bill) Diskin, Geri (James) Wieters, Wendy Hamilton, and Tom (Julie) Kuchemann; 10 grandchildren; 17 great-grandchildren, one great-great-granddaughter expected soon, and many nieces and nephews. Donna was preceded in death by her husband, three brothers, and sister.