Date: 18 September 2021
Author: By Tom Furlong
Comments: (0)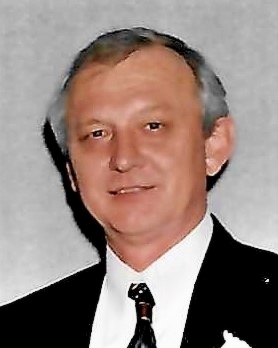 Donald F. Renner 78, of Galena, IL, passed away Friday, September 17, 2021, at his home. The funeral mass will be 11 AM, Monday, September 27, 2021, at St. Mary's Catholic Church, Galena, and where friends may call after 10:30 AM until the time of mass. Friends may call from 1 to 4 PM, Sunday, September 26, 2021, at the Furlong Funeral Chapel, Galena. Burial will be in St. Mary's Catholic Cemetery, Galena where military honors will be accorded graveside by Galena VFW Post #2665 and American Legion Post #193. He was born September 7, 1943, the son of Kenneth and Ann (Timpe) Renner. Don graduated from Galena High School with the class of 1962. He enlisted in the United States Navy where he served from September 12, 1962, until his honorable discharge on September 13, 1966. Upon his return from service, he attended Rock Valley College, Rockford, IL where he earned his degree. He was united in marriage to Janet Houy at St. Mary's Catholic Church on February 18, 1967, and she preceded him in death. He moved to Belvidere, IL where he worked at Ipsen Industries for eighteen years. Don left Ipsen to start his own business Regal Products, Inc. which he operated until his retirement in 2013. He enjoyed hunting, gambling, and spending time at his farm. He is survived by his son, Donald (Tonya) Renner, of Garden Prairie, IL, two granddaughters, Devan (David) Rabe and Hunter (Kyle) Martenson both of Belvidere, four great-grandchildren, Daelynn Rabe, Cole Martenson, Londyn Rabe, and Clint Martenson, two sisters, Bev DeBord and Bonnie (Bob) Schmid both of Galena, two brothers, Terry (Elly) Renner of Galena and Tom (Bobbie) Renner of Polo, IL, a sister-in-law, Jean (Jim) Bautsch of Galena, and brother-in-law, Jerry Houy of Galena, and many nieces, nephews, cousins, and friends. He was preceded in death by his parents, his wife, sister, Linda Sowle, brother, Norm Renner, two sister's-in-law, Jean Renner, and Jane Houy, and two brothers-in-law, Jim Sowle and Bob DeBord.