Date: 28 December 2018
Author: By Tom Furlong
Comments: (0)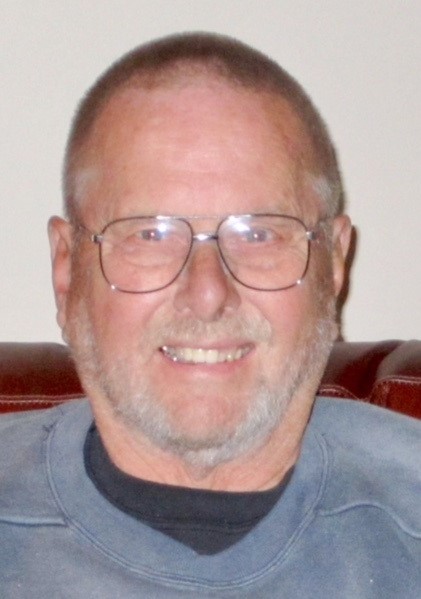 On December 27, 2018, Donald Andrew Carlson, 81, of Galena, Illinois, passed away in the peaceful, loving care of his family after an extended illness. Funeral mass will be 11 AM, Wednesday, January 2, 2019 at St. Mary's Catholic Church, Galena. Friends may gather after 10 AM, Wednesday at the church until time of the mass. Burial will be held at a later date. Cremation rites have been accorded. The Furlong Funeral Chapel, Galena is assisting the family. Don was born on September 1, 1937, in Alameda, CA, to Andrew and Mary Carlson (nee Coughlin) – the first of their four children. From his father Don learned the value of hard work; from his mother he learned the value of friendship. The family moved to the Chicago area when Don was 10. He attended St. Domitilla Catholic School in Hillside and later graduated from Immaculate Conception High School in Elmhurst. He furthered his education by pursuing a professional course of training that enhanced his qualifications and earned him certification as a teacher. In 1959 he fell in love with and married Jeanne Ann Zavodsky – a warm, loving, caring, supportive, considerate and joyous union that continued for 59 years. Both had a genius for making friends and keeping them for decades because they put others first, themselves second. Residing for most of their lives in Glen Ellyn IL, they later relocated to DeKalb and finally to Galena. They have enjoyed the distinctive historic town, the beautiful countryside, the majestic Mississippi ever since and made more good friends. In Galena Don was a parishioner at St. Mary Roman Catholic Church, a member of the Galena Golf Club, of the Galena Elks Lodge, and of the McDonalds Coffee Group. In addition to creating his own thriving HVAC business, Don and his wife were working partners in Hesterman Bowl in Glen Ellyn, which together they successfully managed from the mid-1980s until its closure in 1999. But first and foremost Don served as an educator at the College of DuPage from its relatively modest beginnings in the 1960's into the 1990's when it had grown into one of the most dynamic junior colleges in the country. He began his 33-year career by founding and developing the college's Heating, Ventilation and Air Conditioning Program. Over the years he saw many changes in the very nature of teaching in the classroom as well as technological changes outside the classroom that impacted what was being taught, how it was taught, demanding modifications to the curriculum in order to stay in step with a rapidly changing world. Don responded quickly to these challenges while always keeping the needs of his students primary. Family and friends celebrate the life of Don Carlson. A life in which he played many roles well: devoted son, loving husband, loyal brother, caring father, family man, convivial friend, genial host, gifted teacher, avid golfer, dog lover, tireless builder, man of faith, and much more. Don lives forever in the heart of his beloved wife Jeanne Carlson. In the hearts of his children: Katherine Carlson; Ann Carlson; Christopher Carlson and his partner Ruth Montino; Kirsten Rasmussen and her fiancé Rick Frank; Suzanne Piro and her husband Sal; and Patrick Carlson. In the hearts of his grandchildren: Alex Carlson and his wife Katie, Amanda Peters and her husband Mark, Samuel Carlson; Andrew Rasmussen and his partner Sara Richards, Jessica Rasmussen; Charlie Henderson, Holly Henderson and Mary Piro; Delaney Carlson and Brynn Carlson; Colleen Jones and her husband Brandon. In the hearts of his great-grandchildren: Roberta Carlson, Theo Carlson; Clover Rasmussen, Lily Rasmussen, Jameson Rasmussen; Aidan Jones, Devlin Jones. In the hearts of Don's brother Robert Carlson, his sister Kathleen Endter and her husband Ronald, Pamela Carlson and her children Scott, Jenny and William. Don enriched everyone he knew with his innate kindness, good humor, and positive spirit. He had a big heart, a big soul, a big smile, a big laugh. He left us all with a big bank full of memories from which his family and friends will always be able to draw.