Date: 03 January 2018
Author: By Tom Furlong
Comments: (0)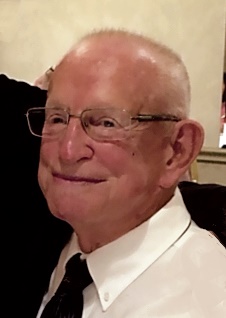 Carl B. Schoenhard Jr.of Galena, IL passed away Tuesday, January 2, 2018 at his home surrounded by his loving family. A Celebration of Life service will be 11 AM, Saturday, January 6, 2018 at Galena Bible Church. A Celebration of Life reception with family will be held from 4 to 7 PM on Friday, January 5, 2018 at the Galena Bible Church. Burial will be at a later date. Cremation rites have been accorded. The Furlong Funeral Chapel, Galena is assisting the family. He was born September 7, 1936 in Galena the son of Carl Sr. and Lorraine (Hess) Schoenhard. Carl graduated from Galena High School in 1954. He was united in marriage to Ann D. Oldenburg on June 30, 1979 at the Little Brown Church in the Vale, Nashua, IA.  For eight years he was in the Naval Reserves. Carl graduated from Wisconsin Institute of Technology (UWP) in January 1960, with a Bachelor of Science Degree in Mining Engineering. After graduating from college, Carl went to work for St. Joseph Lead Company in Bonne Terre, Missouri, as a Mine Research Engineer. In 1963, Carl took a job with the Illinois State Highway Department in Dixon, IL, as a Civil Engineer. While working for the State of Illinois, Carl started the Consulting Engineering and Surveying Company known as Transportation and Development Engineers, Inc., located in Dixon, IL. In 1970, Carl and his brother James started the business of Schoenhard-Schoenhard and Associated Consulting Engineering and Surveying Firm in Galena. In 1978, Carl sold the consulting firm to Bert B. Hanson Consulting Engineers & Surveyors of West Union, Iowa. In 1980, Carl bought Herb Shelly Construction Company and built box culverts and small bridges for the State of Illinois. In 1982, Carl built and became co-owner of Happy Joe's Pizza & Ice Cream Parlor in Galena. Also in 1982, Carl started IIW Engineers & Surveyors in Dubuque, IA. In 1988, Carl bought Lumber Specialties Floor & Roof Truss Manufacturing Plant in Dyersville, IA. In 1999, Carl sold IIW Engineers & Associates to the employees (ESOP) and went fulltime as President of Lumber Specialties. Carl retired in 2014. Carl & Ann purchased the Schoenhard family farm in 1984 on which they now live. Carl is survived by his loving wife, Ann, his children, Blaine (Trisha) Schoenhard III P.E. of Dubuque, Sharie (Tim) Maloney of Spring Island, SC, Jon (Jodi) Schoenhard of Lake Havasu, AZ, and Jody (Mark) Calvert of Galena. His grandchildren Lilian Erin and Caden Schoenhard, Hayley Winter, Ryan (Jessica), Brett and Cliff Arns, Taylor (John) Eckelberger, Will and Caitlin Maloney, Brittany and Tifani Woolley, A.J., Christian and Hailey Schoenhard, Tyler, Natalie and Kristen Calvert, one great-grandchild, Brooke Woolley. He was preceded in death by his daughters Erin Ann and Kim Schoenhard, his parents Carl Sr. & Lorraine, his brother, James, two sisters, Kathyl Warning and Carlyne Orr. Carl never turned down an opportunity to play golf and was always sure to win the "drink" hole. Carl fought cancer since 1991 and stayed positive in his fight, he succumb to liver cancer. The family requests no flowers, instead donations can be made to Hospice of Dubuque or Galena Bible Church. The family would like to give a huge thank you to Medial Associates Oncology Department, Dr. Kukla & Staff and Hospice of Dubuque.