Date: 25 November 2018
Author: By Tom Furlong
Comments: (0)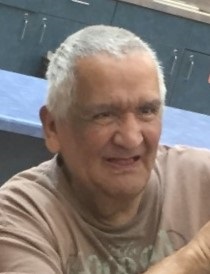 Arthur I. Rangel, 83 of Dubuque, IA and formerly of Silvis, IL passed away Saturday, November 24, 2018, at Luther Manor, Dubuque, IA. A private family visitation will be held Tuesday, November 27, 2018, from 10:30 to 11:30 AM, at the Furlong Funeral Chapel in Galena and burial will be in Greenwood Cemetery, Galena. He was born July 31, 1935, in Moline, IL the son of Hilario and Lena (Blanco) Rangel. Art was united in marriage to Vera D. Stowe on October 25, 1975, and she preceded him in death on October 28, 2006. He grew up in the Silvis area and worked for the railroad for fifteen years. Art then worked for John Deere in Moline, IL and then transferred to John Deere Dubuque Works where he retired in 1999. He loved eating popcorn while watching his many sporting events. Art was an avid Cubs, Iowa Hawkeye, and Chicago Bear fan. He is survived by his children, Arthur Rangel Jr., William (Gloria) Sheredy, Terry (Ellen) Switzer, Gary (Lou Ann) Switzer, Judy Switzer, a daughter-in-law, Eileen Switzer, four sisters, Delores, Stella, Bernadette and Cecilia, two brothers, Bernard "Tank" and Mike, numerous grandchildren, nieces and nephews. He was preceded in death by his parents, wife, a daughter, Elizabeth "Lisa" Rangel in April of 2013, two sons, Ronald C. Switzer, and Max Parker Jr., two brothers, Richard and Henry Rangel. The family wishes to extend a special thank you to the staff at Luther Manor and Hospice of Dubuque for their care and kindness.