Date: 26 January 2018
Author: By Tom Furlong
Comments: (0)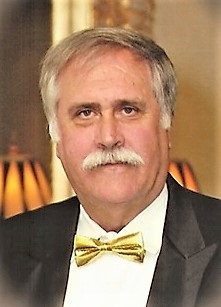 Steven Frank Vincent, 70 of Galena, IL passed away from congestive heart failure on Tuesday, January 23, 2018 at Union Hospital, Terre Haute, IN. Funeral service will be 11 AM, Monday, January 29, 2018 at the Furlong Funeral Chapel, Galena. Friends may call from 1 to 5 PM, Sunday, January 28, 2018 at the Furlong Funeral Chapel. Burial will be in Greenwood Cemetery, Galena. He was born October 1, 1947 in Hazel Green, WI the son of Frank and Doris Anne (Ortscheid) Vincent Jr. He graduated from Galena High School with the class of 1965. Steve continued his education at the University of Wisconsin Platteville earning a degree in business and accounting. He was united in marriage to Patti Stadel on January 3, 1970 at St. Michael's Catholic Church, Galena. Steve became a fourth generation owner of J.P. Vincent & Sons in 1970. He was elected to Doric Products Board of Directors in 1991 and was currently serving as President since 2006. Steve served as a past member of the Galena City Council, St. Michael Cemetery committee and Secretary of Greenwood Cemetery. He was a fifty year member of Galena Elks Lodge #882, where he served as two time Exalted Ruler, State Chaplin, District Deputy and portrayed General Lee with the Lodge Generals. He is survived by his wife, Patti, son Michael, daughter, Stephanie and her family Paul, Brandon (Kasse), Brosnan and Beau, Taylor (Seth Fisher) Espeseth, brother, Fred (Mary Jo), a sister, Linda (Ron) Lange, two brothers in-law, Steve (Dana) and Hal (Rita) Stadel Jr., nieces and nephews, Peter (Patti) Vincent, Tracy (Mike) Furlong, Andrew and Meghan Lange, Brooke Stadel, Emily (Lucas) Doland, Ezra and Jude. He was preceded in death by his parents and a grandson, Matthew. In lieu of flowers memorials may be given to Greenwood Cemetery, P.O. Box 326, Galena, IL 61036 in memory of Steve.