Date: 24 April 2017
Author: By Tom Furlong
Comments: (0)
Richard "Dick" D. Ballein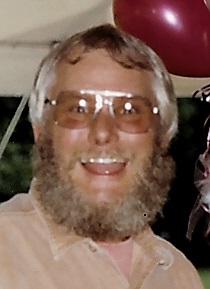 Richard "Dick" David Ballein 65 of Galena, passed away on Friday, April 21, 2017 after a courage's battle with cancer at the Monroe Clinic Hospital with family and friends at his side. Funeral Services will be 6:00 pm, Tuesday, April 25, 2017 at Furlong Funeral Chapel in Galena. Visitation will begin at 3:00 pm Tuesday at the funeral home until service time. Military Honors will be conducted.
Dick was born March 9, 1952 to the late David R. and Marie Wierck Ballein in Savanna, Il. He graduated from Hanover High School and then worked at the Eagle Ridge Resort as a heavy equipment operator for 10 years, and then continued working in the construction trades. Dick owned and operated New Age Satellite. He once built his own Harley Motorcycle. Dick's hobbies were working on cars, trucks, and motorcycles, anything to be outside. He was a true outdoorsman. He enjoyed hunting, fishing, and boating. Dick also loved raising Brittney Spaniels especially his Lucy, and Barney his German Shepard.
Survivors include the love of his life for 45 years, Nancy Wienen of Galena, his sister, Kathy Ballein of Lisle, IL; in-laws, Jean (Jack) Pooley, Donald (Sandra) Wienen, Peg (DuWayne) Schultz, Bob (Patsy) Wienen, Susan (Gary) Schultz, Eileen (Mark) Townsend, Linda Holland, Cheri (Joe) Waite, Rosie (Terry) Deininger, Bill (Kathy) Wienen, Barb Wienen, Richard Wienen, Tim (Gretchen) Wienen, Chuck (Toni) Wienen, Betsy (Jim) Udelhofen, John (Karen) Wienen, and Terry (Deb) Wienen.
Dick was preceded in death by his parents; Mr. and Mrs. David R. Ballein; mother and father in-law, Mr. and Mrs. Luras Wienen, Sr.; in-laws, Luras Wienen, Jr., Ellen "Tuddy" Wienen, and Jessie Wienen.
A memorial fund has been established in Richard's memory.