Date: 10 February 2017
Author: By Tom Furlong
Comments: (0)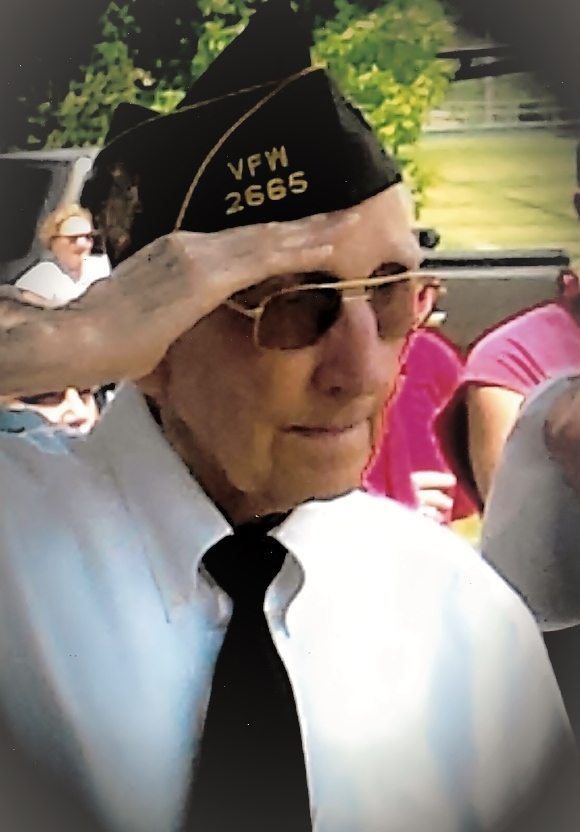 Ralph C. Greene age 93 of Galena, IL was called home Thursday, February 9, 2017 surrounded by his loving family. To honor Ralph's life a Funeral Mass will be held at 10:30 AM, Wednesday, February 15, 2017 at St. Mary's Catholic Church, Galena. Burial will be in the church cemetery where military honors will be accorded graveside by Galena VFW Post #2665 and American Legion Post #193. Friends may call from 4 to 7 PM, Tuesday, February 14, 2017 at the Furlong Funeral Chapel, Galena where a parish rosary will be recited at 4 PM. Ralph was born on October 8, 1923 in Bellevue, IA, the son of Clyde and Lucille (Bauer) Greene. Ralph was united in marriage to "the best catch of his life" Norma F. Wasley on October 4, 1947 at St. Paul Catholic Church, Mineral Point, WI. They were blessed with 69 years of marriage. Ralph was a proud World War II veteran serving with the 88th Infantry Blue Devils for 22 months in Naples, Italy as a cannoneer. While wounded himself, Ralph continued to assist in carrying wounded soldiers to safety and loading the cannon. This courageous act earned him a Purple Heart and Bronze Star. Ralph was also awarded many other medals for his service to his country. On returning from the service, Ralph joined his father as a commercial fisherman and avid trapper as well as running the family fish market. Ralph was a member of St. Mary's Catholic Church and VFW Post #2665. Family was most important to Ralph and was always available to help his children remodel or build their homes. Ralph enjoyed hunting as a younger man. He enjoyed spending time with his 11 grandchildren and 20 great-grandchildren, which always held him in the highest regard. He will always remain in his loved ones hearts. Those left to cherish Ralph's memory include his wife Norma, his four children, Ralph "Kip" (Jackie), Gary (Jennie), Vickie (Rob) Nash and Darryl (Deanna) all of Galena, a sister, Verda Bowman of Dubuque, IA, two sisters-in-law, Delores (Bob) Stevens, of Linden, WI and Carol Wasley, of Mineral Point, WI, and brother-in-law Larry Wasley, of Dodgeville, WI and many special nieces and nephews.  Ralph was preceded in death by his parents, two brothers Leo and Clarence, three sisters, Elaine, Mildred and Ruth; two sisters-in-law, Ann Green and Joan Lynch, five brothers-in-law, Bob Walsh, Orville Speaker, Don Arand, Bob Jones and Donald Wasley. The family would like to give a heartfelt thank you to Hospice of Dubuque, especially Shirley, Heather, Sara, Jennifer, Barb, Jessica, Ryan and Dr. Gary Bernard of Medical Associates for all his wonderful care over the years. Also, to his extended family for all of the visits, compassion and love. A Ralph C. Greene memorial fund has been established. Memorials can also be given to Hospice of Dubuque and St. Mary's Church, Galena.