Date: 30 August 2017
Author: By Tom Furlong
Comments: (0)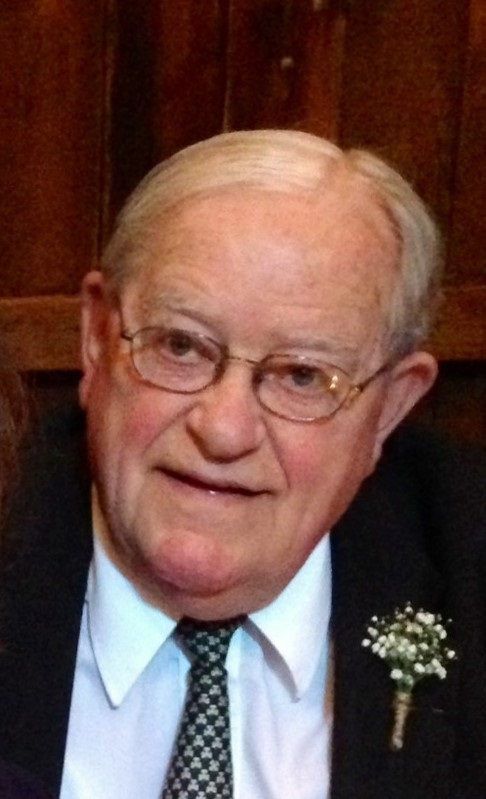 Patrick C. O'Rourke, 85 of Dubuque, IA and formerly Galena, IL passed away Tuesday, August 29, 2017 at Unity Point/Finley Health Center, Dubuque. Funeral Mass will begin at 10:30 AM, Tuesday, September 5, 2017 at St. Michael's Catholic Church, Galena and where friends may call after 9:30 AM, Tuesday until time of Mass. Friends may call from 4 to 7 PM, Monday, September 4, 2017 at the Furlong Funeral Chapel, Galena. Burial will be in the church cemetery, where military honors will be accorded graveside by VFW Post #2665 and American Legion Post #193 of Galena. Patrick was born August 17, 1932 in Galena, son of Thomas and Charlotte (Bennett) O'Rourke. He attended St. Michael's School and graduated from Galena High School with the class of 1951. Patrick served during the Korean Conflict in the United States Navy from 1952 until his honorable discharge in 1954. After, serving two years in the Navy, Pat attended the University of Dubuque and the University of Iowa Law School, before completing his education at Northern Illinois University, DeKalb, IL. He was united in marriage to Mary Alice Cox on January 31, 1959 at St. Mary's Catholic Church, Galena. As a teenager Pat worked at Miller's Grocery Store in Galena and in his adult life, he continued working in the grocery industry, owning and managing several of his own businesses. He was a member of St. Michael's Catholic Church, Holy Spirit Parish (Dubuque), Knights of Columbus, Galena Elks Lodge, charter member and a president of DeMotte, IN Rotary Club and served on the St. Michael's Social Action Committee. He is survived by his wife of 58 years, Mary; seven children: Ellen (Tony) O'Rourke; Patrick Jr. (Christine) and their children, Sinead and Patrick III; Ed and his children, Mitchell, Mac and Caroline; Mike (Carrie) and their children, Sean and Aidan; Donald J. (Jen); Christian (Ginger) and their children, Hannah (Abe) Wocke, Emily and Tiernan; Sarah (Doug) Gardner and their daughter, Greta; one great grandchild, Tristan Roman; a brother, Don; two sisters in-law, Janet (Vern) Sympson and Anna Mae (Dick) Mulcahey. He was preceded in death by his parents; his siblings: Tom, Dan, Terry, Paul, Teresa, Mary and Shirley Ann in infancy. The family would like to thank the hospitalists, nursing and rehab staff at Unity Point/ Finley Hospital for their kind and compassionate care. In lieu of flowers the family requests donations be made to the Galena Foundation in memory of Pat.