Date: 11 October 2017
Author: By Tom Furlong
Comments: (0)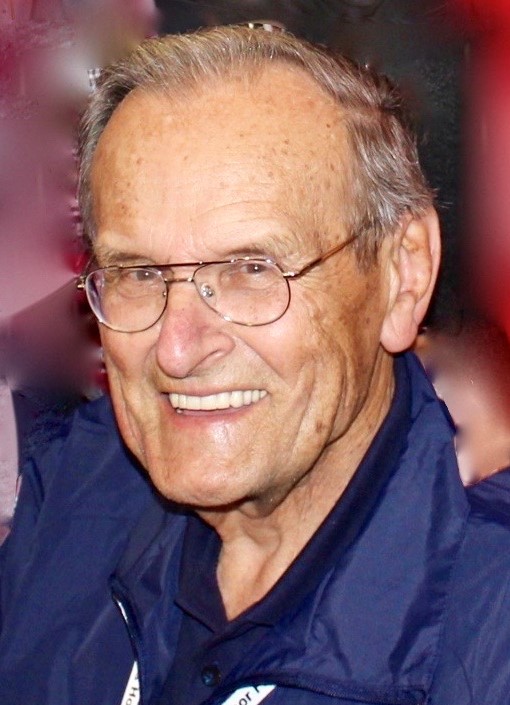 Kenneth Basil Schablowsky, age 89, of Galena, Illinois, passed away with strength and dignity, in the ICU unit of Mercy Hospital on Tuesday, October 10, 2017. Funeral mass will be 10:30 AM, Monday, October 16, 2017 at St. Michael's Catholic Church, Galena. Friends may call from 1 to 4 PM, Sunday, October 15, 2017 at the Furlong Funeral Chapel, Galena where the scripture wake service will begin at 1 PM. Burial will be in the church cemetery where military honors will be accorded graveside by Galena VFW Post #2665 and American Legion Post #193. Kenneth was born August 25, 1928 in Royalton, Illinois, son of and preceded in death by Ernest and Jennie (Genivea) Schablowsky of Royalton and a brother, Jerome, who died in infancy. He is also preceded in death by his wife, of almost 60 years, Lila May Schablowsky. Kenneth is a graduate of Royalton High School in Royalton, Illinois. He joined the service enlisting in the Air Force. After spending time training in radio repair, with a specialty in transmitters and receivers on planes, he was deployed to Guam for World War II service. He was assigned to monitoring and maintenance of the homing range during his years on Guam. Upon return from service, he attended Southern Illinois University in Carbondale, Illinois receiving a Bachelor's and Master's Degree in Education and Education Administration. He and Lila Zimmerman were married on April 11, 1956. He began his civilian career as a 6th grade teacher and also coached baseball, basketball, and track in Stanford, Illinois. In 1958, he became a K-8 assistant principal in Manlius, Illinois. Subsequent to these positions, he was solicited by Albany Unit School District for a principal position in 1962 and held a position there until he became Superintendent of schools in Galena, Illinois in 1968. He completed his career as Galena's Superintendent which spanned 20 years until his retirement in 1988. During the years of his administrative career he successfully oversaw the construction of a new K-8 school in Albany and two new schools in Galena. Kenneth had a deep commitment to his family and community. Post retirement, he was active in City Council for the city of Galena. He continued to be secured as substitute principal and superintendent in the surrounding area schools for many years. As a Galena Golf Board member, Kenneth was instrumental in the development and expansion of the Galena Golf Course from 9 to 18 holes. He was a member of the Elks, VFW, the American Legion, and supporter of many charities. His active support for the school systems and communities, where he served and resided, resulted in contributions that produced positive urban and educational development and growing opportunity for his communities. He enjoyed and loved his family, pets, friends, and nature while appreciating each day of his wonderful life. He gifted this world with his humor, competence, kindness, compassion, generosity, a spirit of adventure, and a caring tenderhearted nature. He enjoyed his regular contact with his coffee group, his golfing buddies and his past students throughout his lifetime. Kenneth is survived by three daughters and their families.Laura (Chris) Spinner of Springfield, IL, Helena (Salvatore) Giacopelli of West Bloomfield, MI, and Diana (Brian) Levy of Mequon, WI; seven grandchildren: Nicholas and Sean Spinner, Anthony, Vincent, and Gina Giacopelli, Ethan and Danny Levy; and one great grandchild Camden Spinner. Memorial donations can be made in Ken's name to the Galena Education Foundation, c/o Galena Unit School District Office, 1206 N. Franklin Street, Galena, IL  61036, a Humane Society OR other charity of your choice.